As another school year comes to an end, I thought it would be a good time to look back on what the GSPIA Alumni Network has been up to over the past year and give you a sense of what we have planned for the year ahead.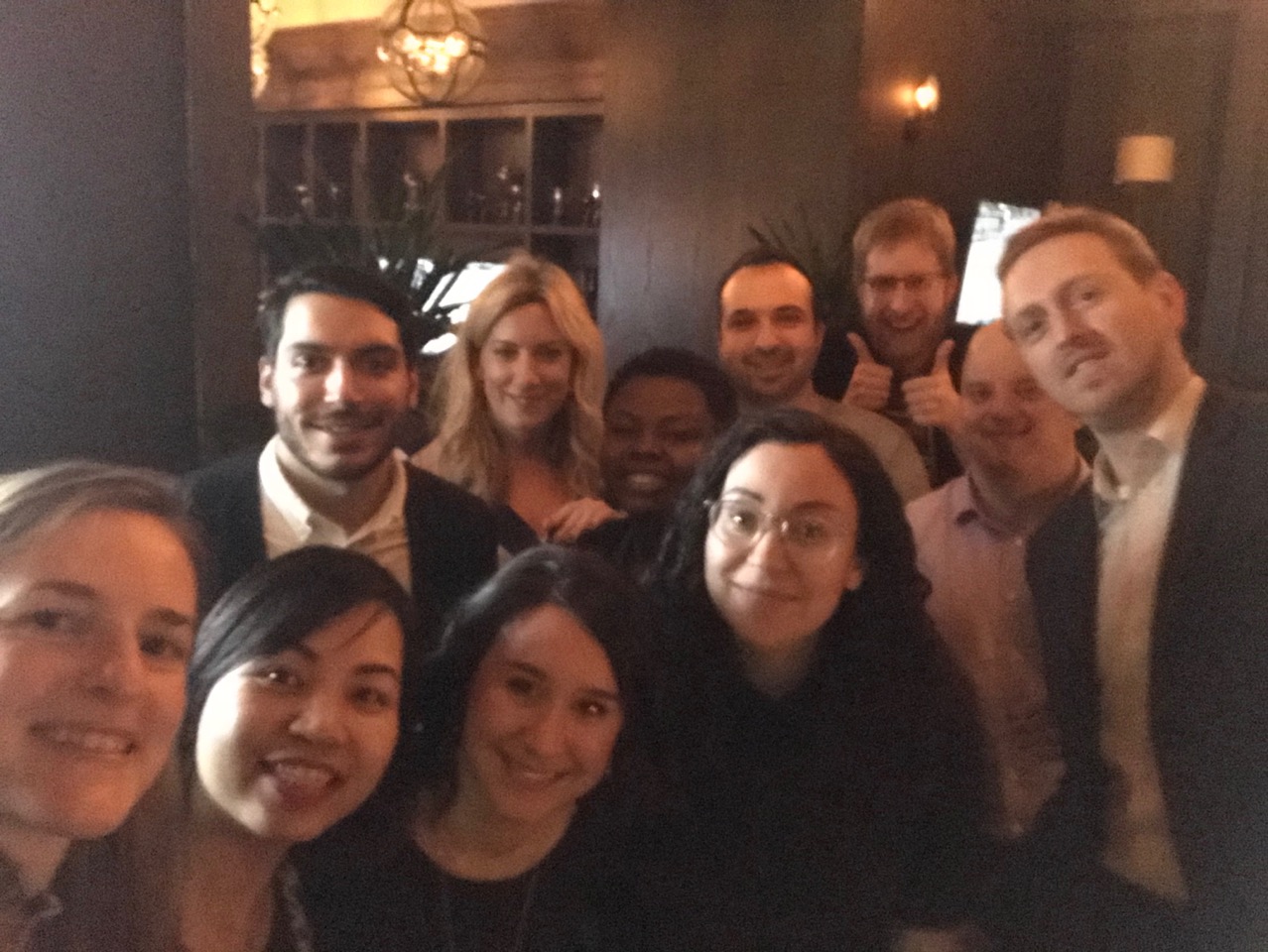 In September, we began the year by launching our alumni-student mentorship program. The launch began with an event where current students had the opportunity to meet with alumni who volunteered to serve as mentors. From there, students were matched with an alumnus/alumna with similar professional interests and they were encouraged to stay in contact throughout the year. A record number of students and alumni participated in this year's mentorship program and we hope to build on this success in the year ahead.
We also hosted an event called "Things I Wish I Knew Before I Started GSPIA" in September, where alumni shared tips with first-year students on the things they wish they knew before they started the program. The event was well attended and was a great opportunity for alumni and current students to connect in an informal setting.
In October, the GSPIA Alumni Network hosted its Annual General Meeting. While we were sad to lose a couple longstanding GSPIA Alumni Network members, we were also happy to welcome new additions to our team, who have made a tremendous contribution to the Alumni Network throughout the year.
In November, we tried something completely different by hosting the inaugural GSPIA-NPSIA Cup with our cross-town rivals at Carleton's Norman Paterson School of International Affairs. The competition included a soccer tournament, a scavenger hunt and a trivia contest, and while GSPIA ultimately lost by a razor-thin margin, the event was a resounding success and was a great way to strengthen ties between our two schools.
In December, the GSPIA Alumni Network adopted a holiday hamper for the second year in a row. With the support of GSPIA alumni, students and faculty, we were able to donate groceries and buy holiday gifts for a family of seven in need. This initiative is a testament to the generosity of the GSPIA community and it is definitely a program that we plan to continue to support.
In February, we hosted our annual Senior Fellows Night, where GSPIA alumni had the opportunity to catch up with former classmates and chat with GSPIA senior fellows. The event drew a big crowd and like past years, it was one of our most popular events of year.
In March, we hosted our very first GSPIA Alumni Network event outside of Ottawa by organizing a pub night for GSPIA alumni based in Toronto. This pilot project proved to be a real success and we hope to continue to find ways to reach alumni outside of the National Capital Region.
And finally in April, we were happy to attend the GSPIA end of year cocktail, which was a great event organized by the GSPIA Student Council. Over the coming year, we hope to build on the already strong collaboration that exists between the GSPIA Alumni Network and the GSPIA Student Council, including by tabling a motion at our next AGM that would give the GSPIA Student Council President a permanent seat at GSPIA Alumni Network meetings.
So what else do we have planned?
In the short term, we will be organizing the annual GSPIA alumni summer pub night. We are also working closely with the School to see how we can leverage the experience of GSPIA alumni to enhance the training sessions that are offered to current students before they go on internships abroad.
Over the longer term, we will to continue to build an inventory of alumni that both current students and alumni can use when they are looking for contacts who work in specific areas, or have participated in specific recruitment programs. We also hope to use our newly-redesigned website as a resource for alumni and current students who are looking for more information on the events and initiatives that we have planned.
If you have ideas for other initiatives that you would like the GSPIA Alumni Network to pursue, please contact us. Or even better, consider joining the GSPIA Alumni Network at our AGM in October! We are always looking for new members – especially alumni who have recently graduated – and I am happy to speak with anyone who might be interested in joining.
Thank you for making this past academic year a success and we look forward to seeing you at more events in 2018-19.
Matthew Sancton
President, GSPIA Alumni Network